SIGN-UP FOR
The Five Steps to Getting Your Baby to Sleep Through the Night!
Private Consultations
If you're ready for a clear, easy-to-follow plan that will teach your child the skills necessary to happily sleep through the night (and take long, restful naps during the day)…
Group Seminars

Attending a Sleep Sense seminar provides a comfortable environment where a small group of parents get together and learn how to SOLVE their children's sleep problems.
About Me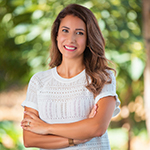 My name is Layal Fayad and I am the founder of "Layal Fayad sleep consulting". I have an MS in Microbiology and Immunology from AUB and I'm a certified Sleep Sense™ consultant.
As a sleep consultant I have undergone extensive training and mentoring program which have given me the very best tools and knowledge to help you. I will help you teach your child independent sleep skills, through a gentle easy to follow step by step program.

The Sleep Sense™ Program Has Been Seen On: